Bruce Fellman North Omaha Club
The Bruce Fellman North Omaha Club opened its doors in 1961 on 20th Street and became the place for all boys to hang out and have fun. In 1997, the Flannigan building (2606 Hamilton) was purchased from Boys Town and opened up in 1998. BGCM then sold the Flannigan building to Omaha Public Schools and kept part of the land to build the new Club, which opened its doors in 2005. Over the years, the organization has grown to serve the needs of the North Omaha community and continues to build a family atmosphere where kids can come and be kids in a safe and nurturing place.
This project is being supported, in whole or in part, by federal award number SLFRP0230 awarded to the City of Omaha by the U.S. Department of Treasury.
Follow us on Facebook!

Club Hours

Summer
May 30th - August 3rd
12:00 p.m. - 5:30 p.m.
5:30 p.m. - 8:00 p.m. (Teens Only)

School Year
Younger Members (ages 6-12)
Monday – Friday: 3:00 p.m. – 7:00 p.m.

Teens (ages 13-18)
Monday – Friday: 3:00 p.m. – 8:00 p.m.

Ages

Serving boys and girls ages 6 – 18

Membership Fees

$30 per child/per year

Additional programs (cost per child):
$70 football
$193.60 cheerleading
$150 Track

*All memberships expire on December 31.

Transportation

Transportation is available from the following locations:

Benson High School
Central High School
Jesuit Academy
Sacred Heart
---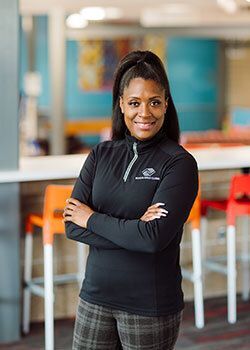 Contact
Adrial Mitchell
Phone: (402) 342-2300
amitchell@bgcomaha.org
---
Location
2610 Hamilton St.
Omaha, NE 68131