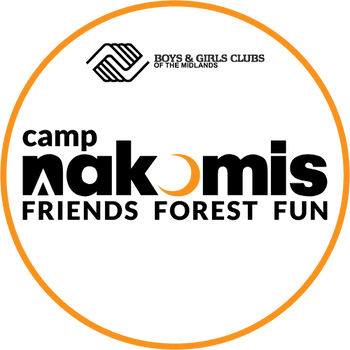 Boys & Girls Clubs of the Midlands Camp Nakomis is located on 35 wooded acres in Carter Lake, IA. Miles of hiking trails, numerous campsites and a fishing dock give campers countless opportunities to enjoy themselves, all in a safe and positive environment. Camp Nakomis is the perfect place for youth ages 6-14 to enjoy the outdoors. Camp Nakomis is open to the public.
We have several outdoor activities for your child/ children to enjoy. We have 9 campsites, a beach, fields, swimming pool, a fishing dock, canoes, a pontoon boat, archery site, outdoor billiards, race car track and a basketball court. Throughout the course of the day, we rotate through the different areas and sites enjoying the outdoors and participating in group games and activities. Day to day we will fish, hike, shoot bows and arrows, make friends, swim and of course have fun. Our weekly themes will be incorporated throughout those activities.
Registration is OPEN!
---