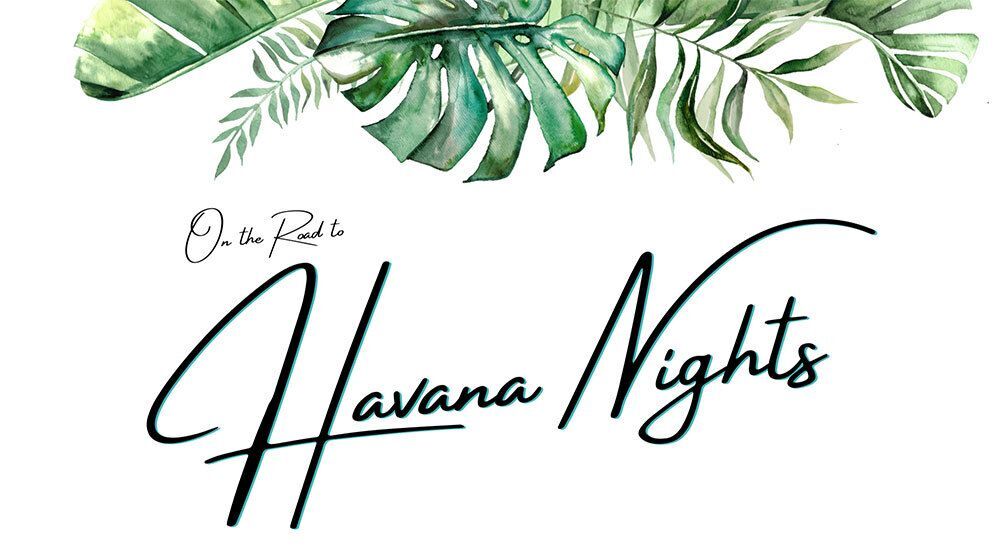 "On the Road" was started in 1996 by Tom Fellman and Howard Kooper and has become a signature event for Boys & Girls Clubs of the Midlands. On the Road to Havana Nights will be held Saturday, May 20, 2023, at the Omaha Marriott Downtown at the Capitol District. 
Honorary Chairs
Diny & Jim Landen
Patty & C.L. Landen
Steering Committee
Ted Bridges
Dr. Dele Davies
Nate Dodge
Christina Fazzone
Karen Hawkins
Rod Kestel
Melissa Marvin
Annette Smith
Louri Sullivan
Sarah Yale
Event Chairs
Sara Pitts
Lindsey Tonniges
Date

Time

5:00 P.M. Cocktail Hour & Program Booths
7:00 P.M. Dinner Program

Location

Omaha Marriott
Downtown at the
Capitol District
THANK YOU TO OUR 2023 SPONSORS
Salsa Sponsors
Broadmoor Development
Karen & Kim Hawkins
Pape Family Foundation
Security National Bank
Annette & Paul Smith
Rumba Sponsors
Cindy & Mogens Bay
FNBO
Cindy & Scott Heider
Hawkins Family Foundation
Susan & Mike Lebens
Cha-Cha Sponsors
Jonna & Tim Holland
Robert H. Storz Foundation
Susanne Shore & Pete Ricketts
Conga Sponsors
American National Bank
Esther & Dan Brabec
Linda Daugherty
Henry Davis & Christina Fazzone
Diane Duren & Drew Collier
Stephanie & Jack Koraleski
Tina & Dan Lonergan
Deb Macdonald
Amy & Bryan Neary
Omaha Steaks
Teresa & David Rogers
Valmont Industries, Inc.
Mambo Sponsors
Bluestem Capital Partners
Builders Supply Company Inc.
Cassem, Tierney, Adams, Gotch & Douglas
CHI Health
Dixon Foundation
Election Systems & Software
Jamie & Ted Friedland
Ike & Roz Friedman Foundation
H & H Automotive Group
Susan & George Haddix
HDR, Inc.
Holland Basham Architects
Lindsay Corporation
McCarthy Capital
Morrissey Engineering
Mutual of Omaha
OPPD
Pinnacle Bank
Teri & Ron Quinn
Lori & David Scott Foundation
Singer Foundation
Union Bank & Trust
Union Pacific
Sarah & Adam Yale
Questions? Email events@bgcomaha.org or call (402) 342-1600.