King Science Club
The King Science is located inside King Science & Technology Magnet School in Omaha, NE. The Wildcats Club began in 2008 under the Middle School Learning Center Initiative. In 2011 the Wildcats Club became a part of an even bigger Club: the Boys & Girls Clubs of the Midlands. 
Members of the Wildcat Club kick off each day with a homework power hour, then branching out to our vast array of enriching programs: Arts, Triple Play, Cooking, Smart Girls and much more!
Follow us on Facebook!

This publication is supported in part by 21st Century Community Learning Center federal funds under Title IV, Part B of the Elementary and Secondary Education Act as amended.
Club Hours

School Year
Monday – Friday: 3:05 p.m. – 6:30 p.m.

Ages

Serving boys and girls in grades 5th through 8th attending King Science.

Membership Fees

Free*

*Must be a student at King Science & Technology Magnet School

Transportation

If the student/member rides a bus to school, they are eligible for the late bus at 5:30 pm.
---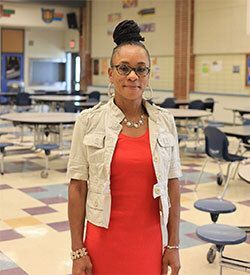 Contact
Parisee Singleton Bosley
Club Director
Email: psbosley@bgcomaha.org
Phone: 531-299-2385 | 531-301-4109
---
Location
3720 Florence Blvd.
Omaha, NE 68110